Displacement and Dimensional Transducers
Digital Gauging Probes – to measure dimensions:
Used for precision dimensional measurement – user-friendly digital network
Wide range of measurement strokes with excellent repeatability – robust ensuring a long sensor life
Calibration against laser interferometer traceable to the UK NPL
Spring/pneumatic push and vacuum retract actuation
Direct readout in mm or inch
Displacement Products – to determine positions:
LVDT Displacement Transducers:
From 3mm to 300mm stroke
Very long life (no wear)
Low friction – high speed
AC, DC, 4-20mA or Orbit Digital network output
Typically used for position control
Magnetostrictive Transducers:
Very long stroke (up to 7.6 metres)
Rugged construction 1000g vibration
Specialist Gauging Transducers are also available, such as Block Gauges, Mini Probes and Fixture Gauges.
Orbit3 High Speed Networking System
Large capacity: connect up to 200 probes (including third party sensors)
Plug-and-go interfaces to the PC, laptop or PLC controller of your choice (USB, RS232, ETHIM, PCI)
Simple modular approach – 'hot swappable' sensors
Watch the Solartron video for further details: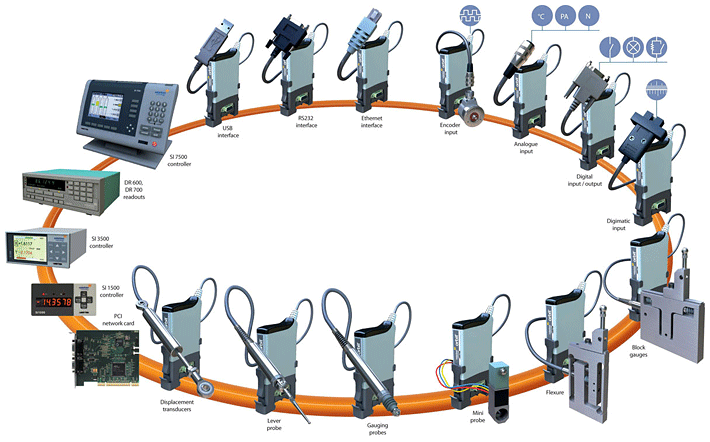 Spectrum Metrology is the authorised distributor of the Solartron Metrology range of linear products. Solartron Metrology's products provide precise linear measurements for quality control, test and measurement and machine control.