Talyprofile Software for Advanced Analysis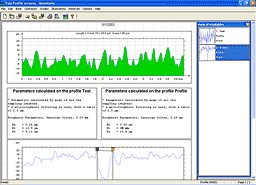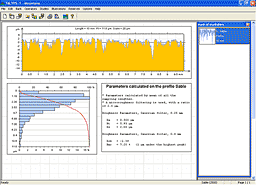 Measurement results from the Surtronic S100 series can be downloaded to Talyprofile software to allow detailed analysis. Numerous parameters can be calculated, such as the R&W suite of parameters, and the results displayed with outstanding graphics. The software is visually advanced and provides clear on-screen profile images. It works using three concepts; the bank of profiles, operators and studies:
Bank of profiles: Users can store any profile, regardless of whether it has been measured, created by an operator or loaded from disk. Users can return to the profile at any time to make further analyses
Operators: allowing the user to modify the measured profile, eg by using the zoom function to take a section of the profile and study it separately. The form removal tool will flatten out a profile measured on a curved component.
Studies: these analyse and visualize the profile – each study can be easily tailored using the buttons panel on the menu bar.
The advanced desktop publishing facility of Talyprofile allows professional reports to be created.