Taylor Hobson
Taylor Hobson is an ultra-precision technology company operating at the highest levels of accuracy within the field of surface and form metrology and alignment. Taylor Hobson is a subsidiary of Ametek Inc. Visit www.taylor-hobson.com
Electro Optical Metrology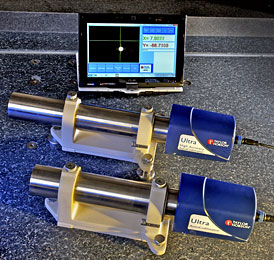 Spectrum Metrology is the approved technical/applications support and service centre for the world-renowned Taylor Hobson range of electro-optical metrology products*.
With many years experience in electro-optical metrology at Taylor Hobson, Spectrum will provide:
Repair and service of electro optical metrology products*
Technical and application support
Demonstration and training facilities either on-site or at Spectrum Metrology's demonstration site
Hire of equipment and sale of secondhand and ex-demonstration items
Help on electro optical "specials" such as fixturing
* including autocollimators, Micro Alignment Telescopes, Clinometers and precision electronic levels.
Workshop Roughness, Roundness and Form
Spectrum Metrology is also the authorised distributor (UK and Ireland) for the Taylor Hobson Surtronic Workshop range of products for the measurement of surface texture, form and roundness.